A Beautiful Gazebo Fireplace Ideas
In winters everybody loves to sit near a fireplace to make their body warm. Somehow some peoples don't have any indoor fireplace system. It would be great to have a fireplace out of your house in the garden to sit with friends and family in your leisure time. People love to sit near fire while reading a book, watching TV or gossiping with their friends and family. If you don't have any indoor place to implement a fireplace then you can convert your outdoor empty space into a beautiful gazebo fireplace with little efforts and in low budget. For designing a fireplace gazebo all you need is to make a round two step deck with small bricks on which you have to make a small round wall with the same small bricks. On the wall you have to attach six small iron rods. Now for making it protective you need to make a round shape cone style wooden roof frame which you have to attach on the iron pillars. For covering your roof frame you can use wooden tiles on it. Now you can place an outdoor round fireplace made of large bricks in the middle of your gazebo and can put wooden or metallic benches around it.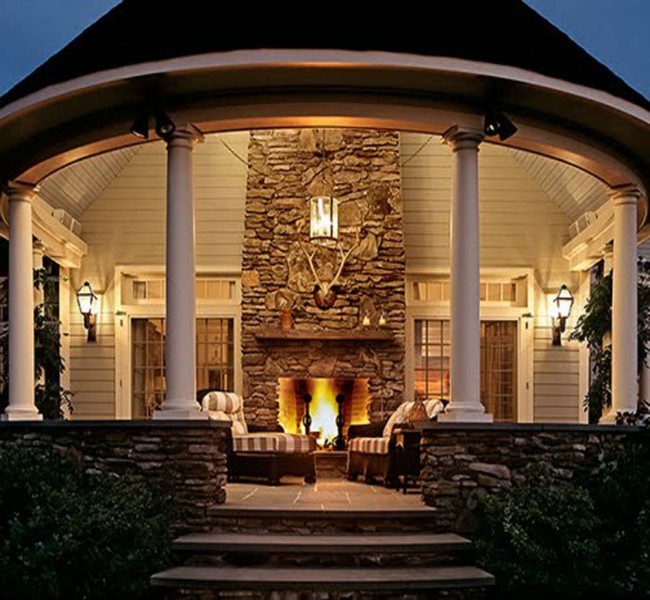 You can also design your own benches with large bricks by making them with the small wall you made before. For lighting it up you can use lanterns or can hang a large candle chandelier in the middle. If it is too cold then you can hang fabric curtains around it.