Pergola Wedding Decoration Ideas
I have been writing and sharing my DIY ideas about pergolas but for me this is most interesting to talk about pergolas especially being decorated for wedding purposes. No doubt that wedding is the most important event in one's life and everything should go best and all the things should be at their best.
You can make the pergola look magnificent and look amazing by decorating it with fresh flowers and branches. You can choose the white flowers as they look fabulous and go well with the wedding environment. Moreover you can have a wedding arch with garland adorned with jewels along with flowers completely covering the pergola.
In order to create a perfect backdrop you can simply attach a large garland along with bouquet of flowers, use beads and strings to cover the entire pergola for the wedding.   You can also use the peach color flowers along with the white flowers to make a very nice combination that becomes a perfect match with the wedding dress.
For decorating the pergola for wedding you need to make sure that the quality of wood being used to construct the pergola is perfect and reliable so that the materials you are using to decorate the pergola don't get damaged. The pergola for wedding should be decorated so well that it gives a very feministic and romantic look and amazing effect.
You can build this DIY wedding style pergola in your backyard so that it at ease for you. To make it more attractive and cool you can hang more tree branches and intertwine strings of leaves and flowers along the top wooden beam.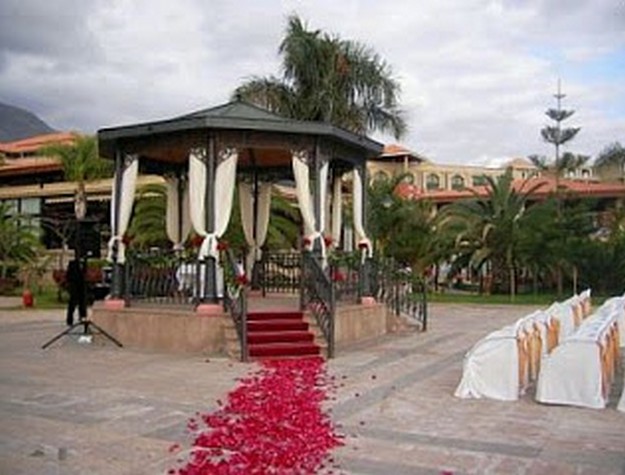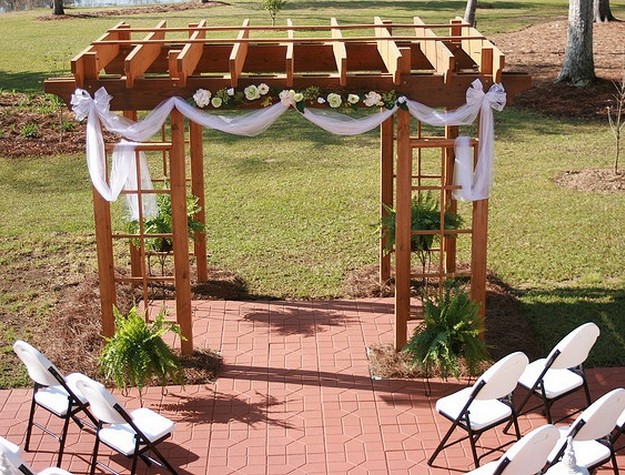 Images Via: pinterest