Dining In The Midst Of Greenery Pergola
Everyone in their life wants something different from routine life. In this busy schedule they want to spend some time with their family and friends. They want to enjoy their weekends and holidays with their family and friends. Partying, dining and little get together is the only thing which binds people with their family and friends otherwise in the busy schedule everyone forgets their relatives. But you can make these moments unforgettable and remarkable for your family and friends by some little efforts. People enjoy dining out with their family and friends which in this busy era became impossible. But with a little idea to make an outdoor dining in your home you can make this thing possible. You can design a dining pergola in your garden or backyard where you and your relatives will love and enjoy their dinner in weekends or holidays. Designing a dining pergola in garden or backyard is very easy and beast thing. You can use the wood structure for such pergola whether you are designing it in garden or backyard.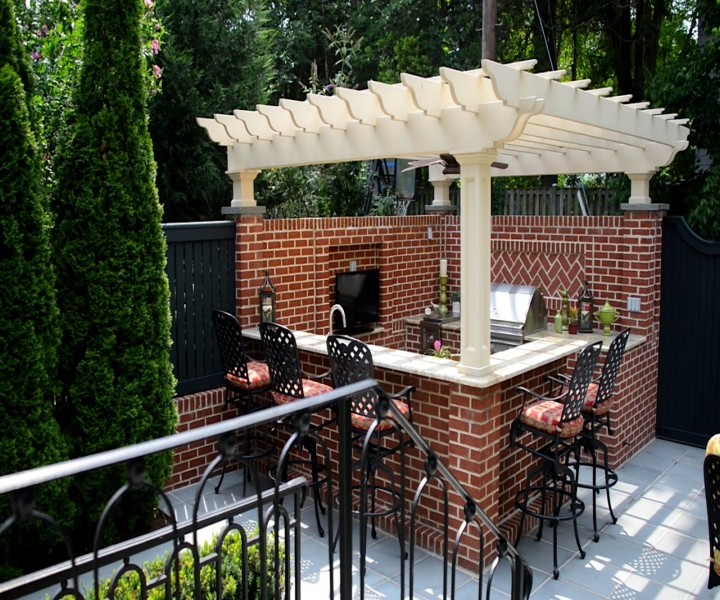 You can make marble slab tables and put marble slab benches around it. Or you can put a glass or wood dining table with some beautiful chairs or stools. You can decorate your dining table with some flower vase and candles. You can hang beautiful lamps on the roof but for covering the roof you can use flowering vines as they give a very attractive look to your guests which make your dinner unforgettable.