Decorate Your Pergola Gazebo On This Christmas
Christmas is on its way everybody will arrange some kind of events or parties at their homes for family and friends. Whether you have big house or small you have to manage some space for your guests to sit on and feel relax at your parties or events. In this era of inflation it's very difficult to hire event planners for parties and events but it is necessary to provide the best to your guests. For these parties and events you can decorate a pergola whether outside in the garden or in the terrace.
Decorating pergola for Christmas party is one of the best ideas as you can decorate a Christmas tree in it. You can put sofas, couches, table, chairs, relaxing chairs or rocking chairs for guests to sit on with some mirror balls hanging with the roof. If you want to manage the dinner in pergola then you can decorate a dining table with some candles, plates, spoons, glasses and napkins. You can put basket or a vase full of flowers on the dining table to enhance the beauty you can cover the roof with plants and some beautiful lamps or chandelier with pillars loaded with climbing flowering plants.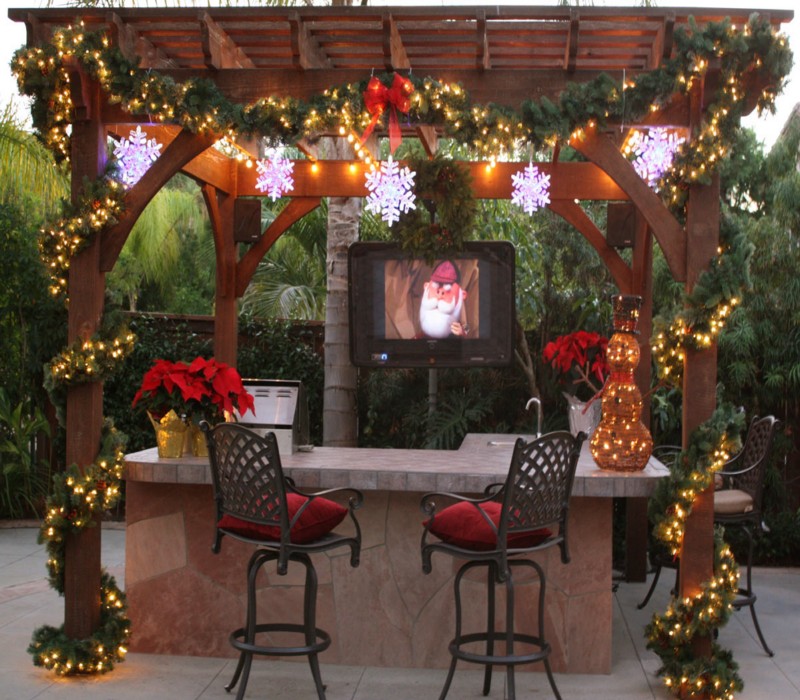 For Christmas get together you can also decorate your pergola with wreaths, Christmas garlands and many other Christmas decor stuff. You can also arrange a small barbeque party at Christmas for which you just have to add an outdoor barbeque appliance. These little efforts can make your guests inspire by your creativity with which you have decorated your pergola.