Upgrade Outdoor Space with Stunning Gazebo Designs
If you want to utilize the outdoor space you can always utilize it by building a gazebo. This DIY project can be done easily. First of all you need to identify the best location for your gazebo; the good location requires some thought process so that when you fix it enhances the outdoor space and look.  The thing that you need to keep in mind is that there is space left for landscaping, weeding or mowing if the gazebo is being built in your backyard or even on front side.
After determining the location, the next step is to secure the floor joists, it is quite important to ensure that the joist are properly place as the floor panels are pre-assembled and you have to make sure that they completely fit. You can secure the joists using deck screws. Now you can install the pre-assembled floor panels and setting them into the proper place.  You have to make sure that bolts support the joists so that floor gets the stronger support.
The next step is to set up the walls which are also pre assembled, each panel needs to be set into place and screwed into the next to it. The doors are to be fixed later so space should be left. Next is to use the rafters which will make the foundation for the roof. The rafters need to be secured tightly and then you can install the roof sheeting. Once the sheet is being installed you can add finishing touches and hence your gazebos is ready.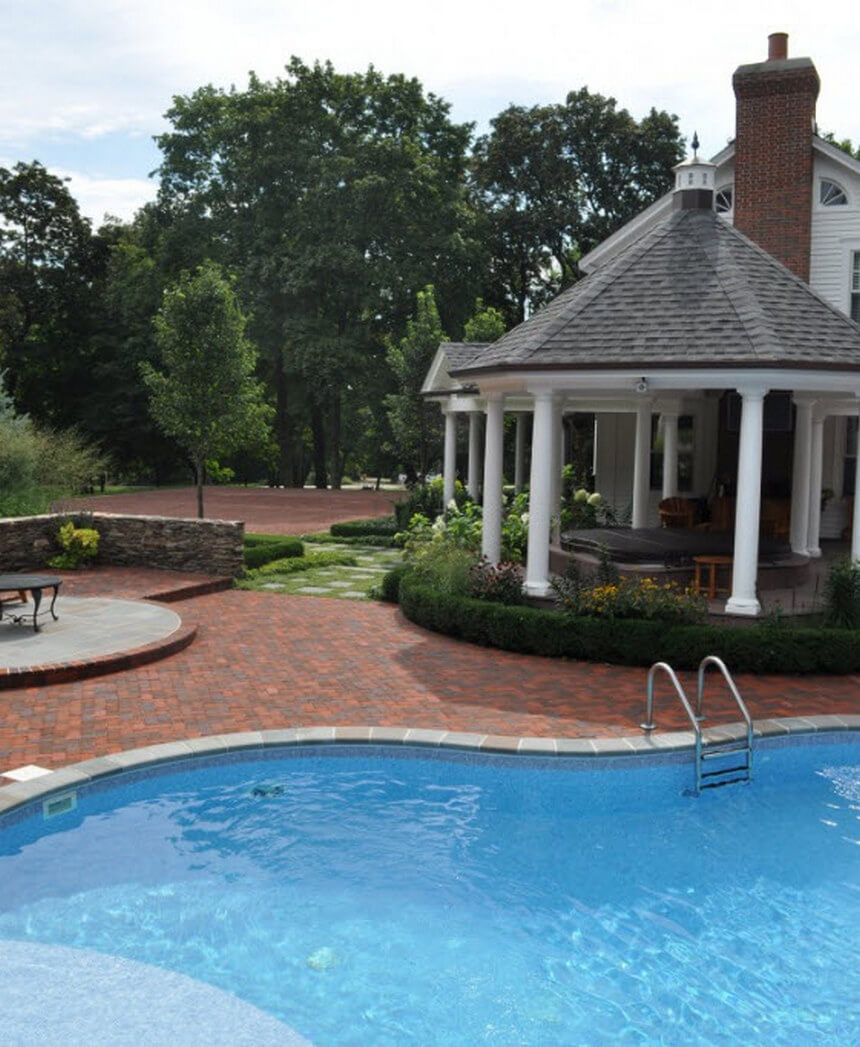 images source: houzz