30 Awesome Balcony Design Ideas
Let's give your balcony a cozy and arms look by adding small coffee tables, constructing unique fireplaces, with the use of comfortable sofa sets and much more. Wooden themed walls and deck also play an essential role in balcony decoration. Try to incorporate light and cool colors to your balcony plans so that they can impact an eye-catching outlook impression for the first sight. Light color schemes are easy to blend into the entire surrounding. You can use some hanging pots, planters, and lamps for the ornamentation of your balconies. In this thought-provoking balcony ideas, you will get familiar with unlimited balcony plans so check out this one by one to give an inspirational look at your place.

This is simple yet beautifully relaxing balcony plan. This balcony is modified with the sleek and stylish dining set while the entire white beauty all around it, is giving this balcony an orderly and neat look as shown in the image below.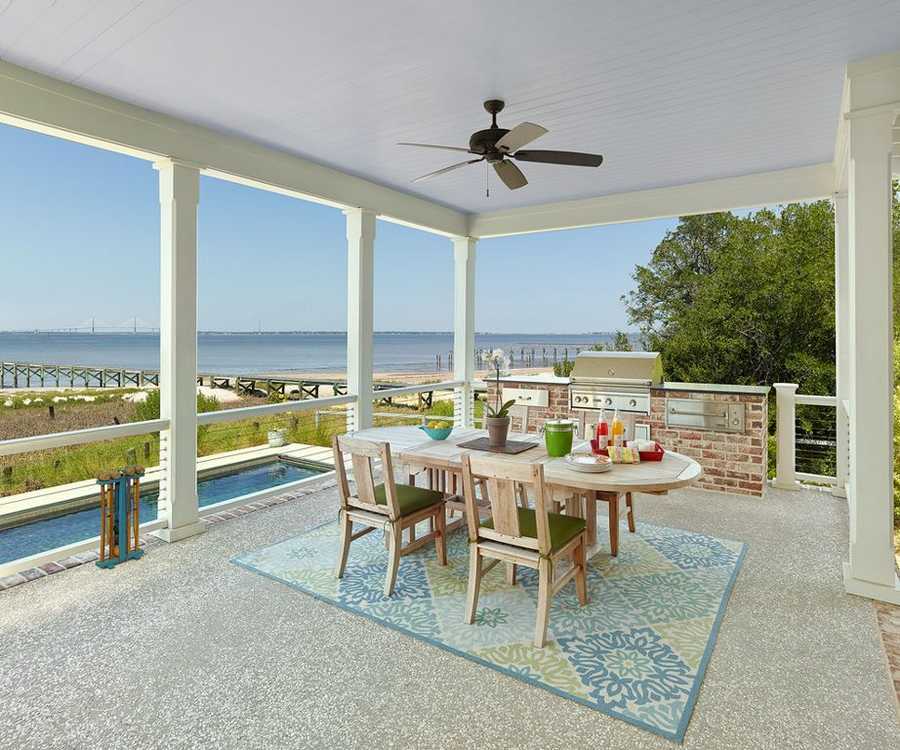 Stylish seating items are the basic accessory of every balcony decoration. You can easily choose the number of chairs and other items as according to your requirements. You can also make the best use of planting pots and hanging lamps to give your balcony a royal outlook effect.

Let's bring a delightful change to your area, by choosing this balcony idea for your dream home. This place is enhanced with the wonderful landscaping. The use of wooden vertical planter looks eye-catching while providing a useful space for the growth of various plants. You will for sure find various elements of beauty in this plan.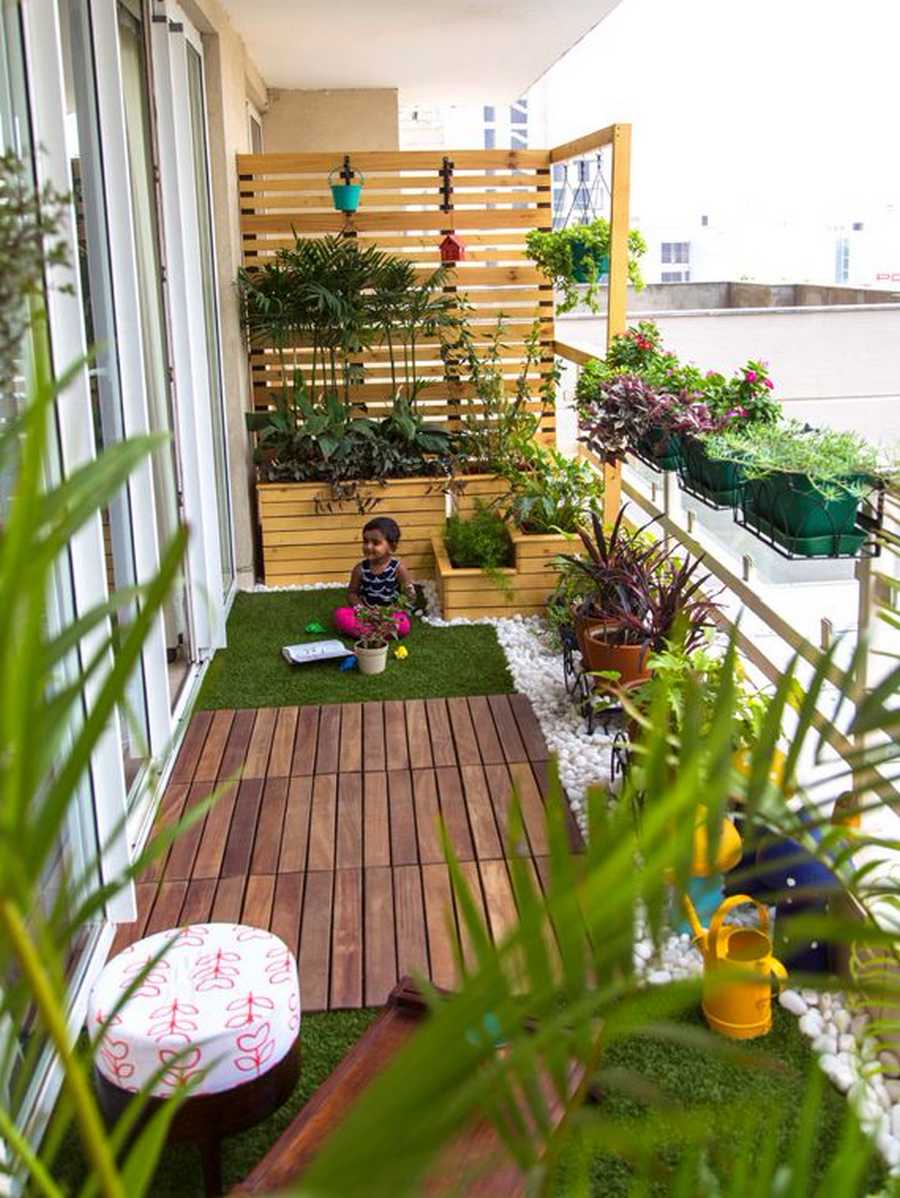 Give an inspirational look to your balcony by designing such an elegant designing for it. This place is amazingly designed out with some unique crafts, like an attractive wall print, a stylish relaxing furniture item and a wonderfully grown and balanced grass near the metal railing.

This balcony plan is specially presented for the wood lovers. Here the whole surrounding is renovated with the hardwood material use in it. The wooden deck with a large wooden bench and table and the same designing of the roof are showing a fabulous artwork of wooden material usage.

Add an element of attractiveness to your place by styling your balcony in an attractive way. This balcony decoration has been done with a unique fireplace under the wall, with the use of classic and modern furniture items put together at one place. This balcony designing will provide you a luxurious feeling at nights.

Let's spend some quality time with your beloved partner on this balcony idea. This balcony is simply increasing the value of the house with its elegant designing. A breath-taking setting has been done here for you that includes a fabulous day bed, unique marble floor and wonderful use of glass in the entire beautification.

Check out this image, that is simply providing a stunning idea of balcony adornment. This balcony is beautifully embellished with the unique shade that also comprised incorporated lights in it. The arrangement of modern relaxing furniture products is turning this balcony appear useful for family get-togethers.

Give a close-to-country look for your balcony beautification. You can easily do this with the use of various planters, wooden wall paneling craft, and of course with the placement of comfortable sofa structure. Just throw an elegant carpet in the middle to transform the dull appearance of the place.

Here we are presenting an awesome designing of balcony plan. This balcony is entirely set out with the fascinating use of hardwood deck and a wooden roof structure on top. The beautiful balcony decoration through a romantic vibe all around the place.

Check out this another wonderful embellishment plan of this balcony. You will find a pleasure of natural and fresh beauty at the place. As we have renovated this area with the smart selection of light and dark color shades. A sleek metal railing with white sofa set seems elegant in broad daylight.

Here we are offering another thought-provoking balcony plan for you. This time, the balcony appears wide and large with the amazing setting of the furniture set. The wooden roof is enhanced with the integrated lights in it while the rustic deck is giving an impact on natural beauty.

It does not matter that you have a large balcony or a small one in your house area, we have smartly decorated this small balcony to provide you an attractive plan with mesmerizing appearance. The rocky deck is further styled with the fantastic use of wooden planters. The colorful flowers and plants seem eye-catching for the first sight.

Another balcony decoration idea is brought up here for you. This balcony looks classic with the use of tree wood in middle, but also giving an impact of a modern touch with the side view. You can also make any kind of change in this idea. The decoration scheme is kept light in shade in this balcony plan.

You may desire something exceptional and unique for the adornment of your balconies. Sometimes the only usage of plants and flowers are not enough for balcony decor, so this plan is specially designed out for your needs. This place appears romantic to spend memorable time with your friends and family by enjoying some refreshing drinks.

Space should not hinder you from decorating your balcony in an appealing way. This beautiful balcony decoration is made with comfortable and stylish black color seating furniture set. An elegant planter is styled out at the side while the whole surrounding seems eye-catching with lots of greenery all around.

There is no comparison of balcony ornamentation with a view on a side. This elegant plan is done with the construction of a clear lines wooden deck and the fascinating color combination of the paint shade. This balcony is further renovated with sleek and stylish furniture set.
Make the best use of your balconies and arrange them in an appealing way to have some relaxing time at such an inspirational and beautiful place. This balcony idea is presenting the setting of cedar wood for the deck and stayers constructions while the place is letting to appear breathe-taking with the refurbishing of the sleek furniture set.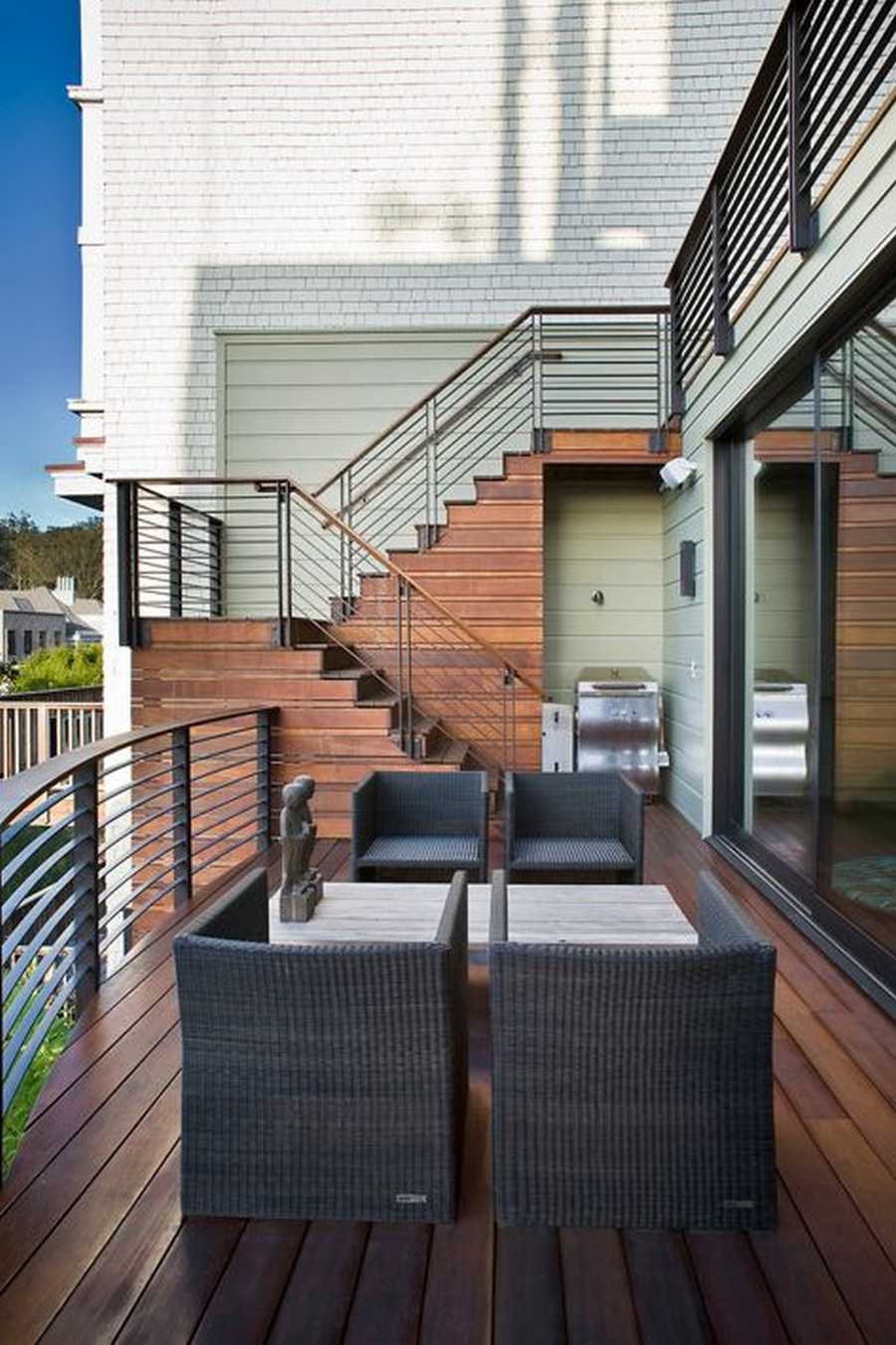 Adorable Design Ideas for Deck Pergolas
Stunning Ideas for Outdoor Living Rooms